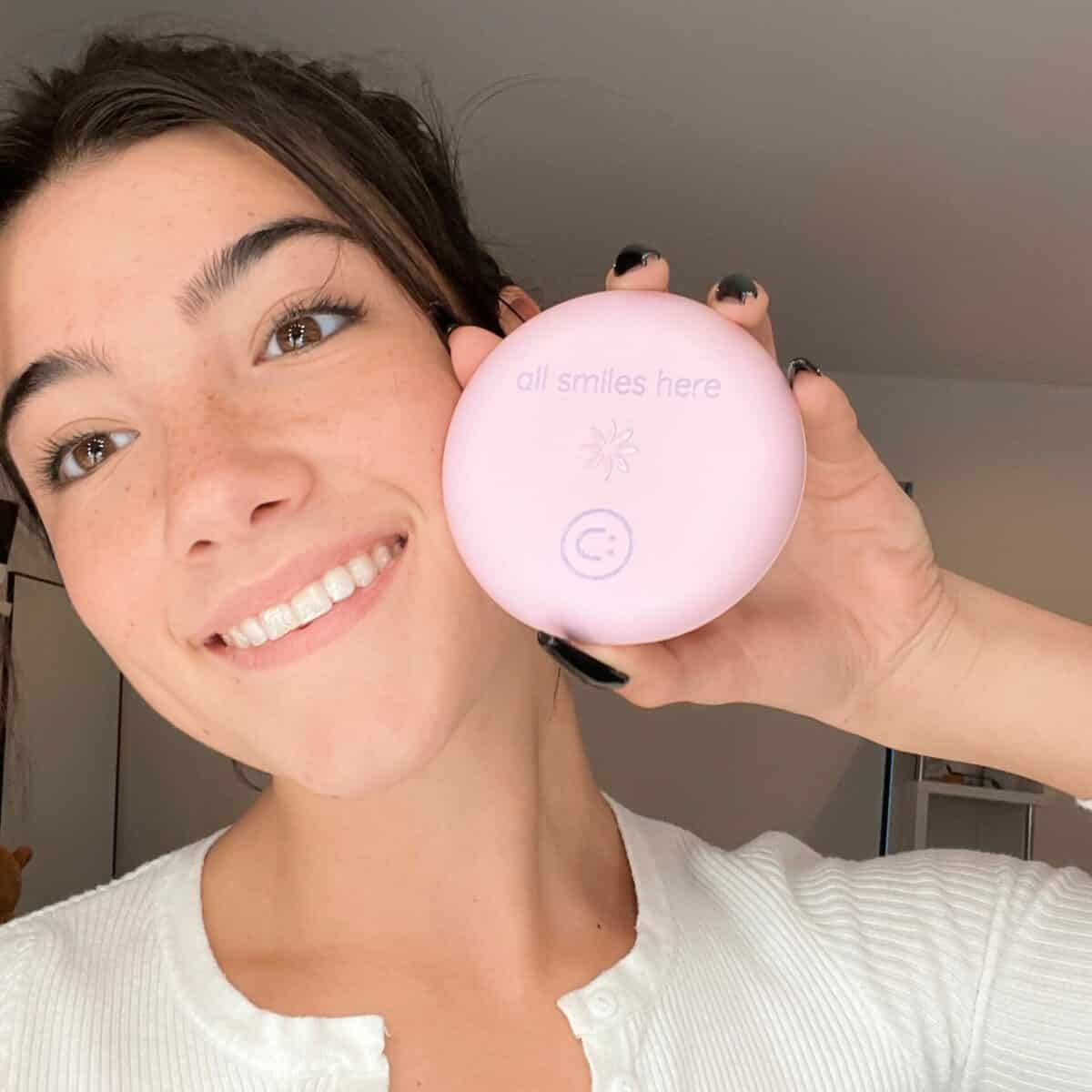 The Invisalign Process: What to Expect From Start to Finish
Staring Invisalign Braces and Want to Know What to Expect From Start to Finish?
Wondering how Invisalign can help improve crooked and misaligned teeth for a perfect smile? Here is what you should know about the Invisalign process and how it works.
Before now, orthodontic treatments are only common among teenagers and kids. But now, more and more people are beginning to realize how easy it is to straighten crooked or misaligned teeth at any age. Not only is Invisalign an easy and affordable process, but its end result is also something to look forward to.
If you are thinking of getting Invisalign braces in Liverpool treatment for a stellar smile with a boost in your confidence, you should also know how it works. Below is the Invisalign process in 5 steps, as well as what you should expect throughout the treatment process.
What is Invisalign?
Invisalign treatment offers the same amazing results as traditional braces, but without all the drawbacks that usually come with wearing braces. Invisalign uses a set of clear aligners to help correct imperfections in your teeth –whether crooked or misaligned.
However, unlike traditional braces, these clear aligners are not as noticeable in your mouth, so you can live your life without hiding your smile.
It can easily be removed when you want to eat, drink, or brush your teeth, and you don't have to worry about metal or wires irritating your teeth or gums. The treatment is fast and very much affordable, too.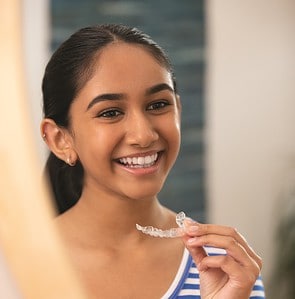 How Does it Work?
Invisalign uses clear aligners to slowly move your teeth into perfect positions. These aligners are designed to gently apply pressure in just the right places to achieve the desired result. You will be required to wear the aligners all day except when you want to eat, drink anything other than water, or brush your teeth.
Once the teeth have moved, you will need a new set of aligners that are designed to put a bit more pressure on the right teeth to move them to the proper position.
Typically, you will be wearing each aligner for two weeks before you get a new one.
This will continue until your teeth have completely moved to the desired positions. Depending on the severity of your misalignment or crookedness, this may sometimes take a year.
However, compared to traditional braces, Invisalign produces less discomfort because it moves the teeth a bit more slowly.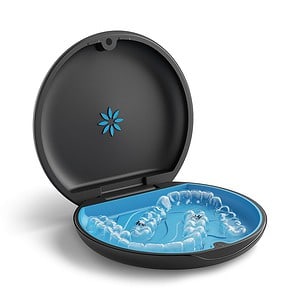 Invisalign Process in 5 Steps
Step 1: Initial appointment
The first step is scheduling an appointment with Dr Andy. He will assess your smile to help determine which orthodontic treatment will be best for you. While Invisalign is a great treatment for your teeth, it cannot address all orthodontic issues and other orthodontist braces appliances.
But, if Dr Andy Healy recommends Invisalign treatment, then you can both discuss the treatment procedure and estimated treatment length.
Step 2: Moulding process
This may happen during your first appointment or on another one. This step will involve Dr Andy taking digital scans or impressions, x-rays, and photographs of your mouth to create an accurate model of the mouth and teeth.
This information is then sent to the Invisalign laboratory In Liverpool where they will be used to make custom aligner trays for you.
Step 3: Using your first aligner tray
Once the aligner trays are ready, you will be contacted so you can come to pick them up in person. These are clear aligners made out of BPA-free plastic. Dr Andy will help you fit your first tray, and they may need to use small attachments on your teeth to help the trays stay in place.
The buttons are also invisible, painless, and temporary. If your aligner fits well, your dentist will then discuss some maintenance procedures you will need to follow for the best result.
Step 4: Your follow-up appointments
To facilitate the straightening process, Dr Any will give you a new set of aligners every two weeks. At each stage of the process, you will begin to see your teeth gradually getting straighter, giving you a more beautiful smile.
After every six weeks, you will need to check in with Dr Andy again to check your progress. But you won't need to see the dentist each time you change aligners.
Step 5: Get a beautiful smile
The treatment will take some time – could be up to a year, depending on the severity of misalignment you started with. But once the treatment is complete, you will love your new smile.
You won't need to hide from the spotlight again, but will always be happy to show the world your beautiful smile.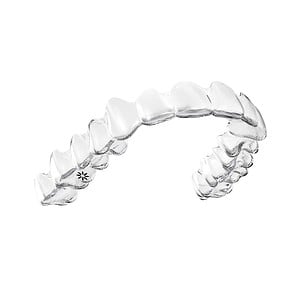 What Are Some Things to Expect with Invisalign Treatment?
Getting your plastic aligners is not the end – it is only the first step of the Invisalign treatment. While some people reported mild pain with Invisalign, some said they don't experience any pain at all. That means wearing the aligners doesn't feel the same for everyone.
However, here are a few things to expect as you begin to wear your plastic aligners.
Is Invisalign painful?
Whether during the molding, fitting, or wearing stage, Invisalign doesn't hurt. However, you may feel some discomfort at first, especially after changing to new aligner trays. But the discomfort will wear off after a couple of days.
At the same time, you won't be feeling any pain with attachments too. There is no need for any injection to have them fitted, and they are very easy to remove when your teeth are finally straight.
How long will Invisalign take to straighten my teeth?
Well, this practically depends on the severity of your condition. But Invisalign treatment will typically take between 6 to 12 months to straighten out your teeth. It can be longer when your teeth are badly misaligned.
Will Invisalign affect my speech?
Yes, it will have some effects on your speech during the first time of having your plastic aligners on. In fact, this is usually the first change people notice when they wear their aligners. There might be a slight lisp during the first few days of your treatment.
However, with time, your tongue will adjust to the aligners and the lisp will fade away.
Is Invisalign a better option than braces?
Invisalign treatment has several advantages over traditional braces. For instance, it is more appealing to wear than wearing metal braces. It allows you to eat all kinds of food, so far you remove it before eating.
Plus, it is almost invisible, so it doesn't hurt your confidence like having to go around with metal brackets or wires in your mouth.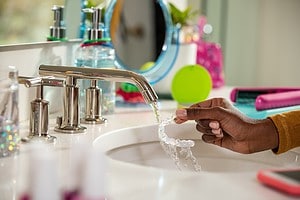 What kinds of food can I eat with Invisalign?
This is one of the advantages of Invisalign over traditional braces. It doesn't set any diet restriction – you can eat any type of food you wish. But before you eat your meal, you need to remove the aligners and safely store them away.
You will also need to remove them when you want to brush your teeth or drink anything other than water. It is very easy to remove and fit back in. however, it is advisable you have your aligners on all day – at least 22 hours in a day for a quick and great result.
Final Note on Invisalign Braces Process
Now that you know the Invisalign process and how it works, you can choose the treatment option without any fear. Therefore, don't let anything stop you from getting a straighter, beautiful smile.
Talk to our team today and get started with your Invisalign journey!