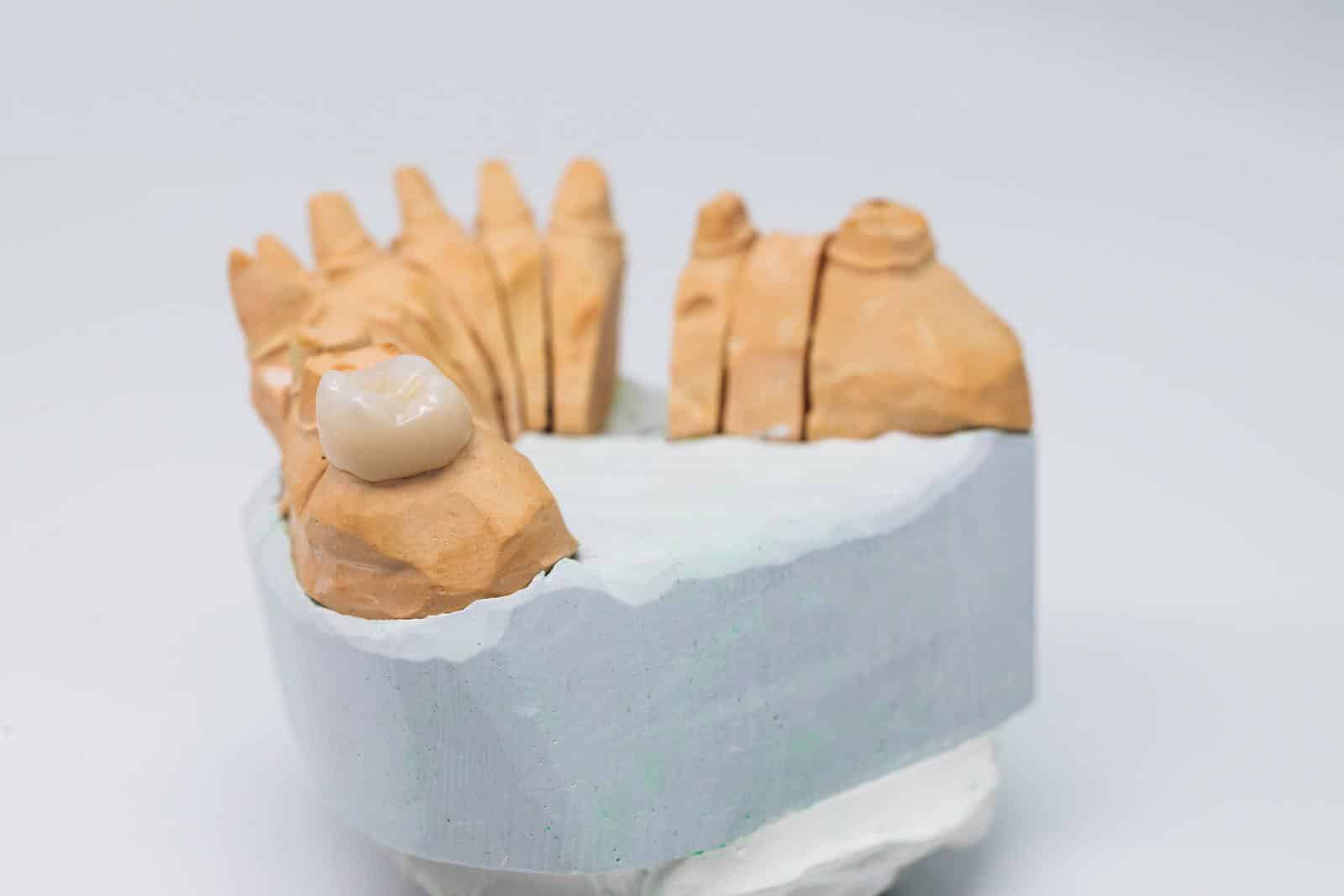 What Are Dental Crowns & Do I Need One?
What Exactly Are Dental Crowns & Do I Really Need One?
Dental crowns are great for several reasons; they have some distinct advantages when compared with the alternatives. Do you have a damaged tooth from some type of accident, a severely decayed tooth that has been recently repaired with a root canal, or a misshaped tooth you are looking to match your existing teeth? With a dental crown, all these can be achieved quickly and without a heavy cost.
Obviously, no one wants to have any dental problems to deal with in their lifetime, but not everyone is lucky. Some will have to deal with some issues at some point in their lives. However, there is no need to worry, dental crowns are an effective and widely used procedure that can help you take care of many dental problems.
They are not only made to last for several years when properly cared for but they are also made to match your current set of teeth. So your friends and family will not even notice it's there.
In this article are some amazing benefits you stand to gain from dental crowns and why they may be the restoration your smile needs to come back to life! 
What Exactly Are Dental Crowns?
Before we talk about the benefits of dental crowns, it is good we first know what they are exactly and how they work. Just as the name suggests, a dental crown is created to look just like the crown of a real tooth. The crowns are placed over a tooth to cover and restore the size, shape, and strength of the tooth while also improving its appearance. 
Dental crowns fully cover the entire visible part of a tooth that lies above the gum line when they are cemented in place.
Generally, a dental crown is made from durable materials like porcelain, resin, metals, and ceramic that are coloured to match your natural teeth, which makes them super mimics of real tooth enamel.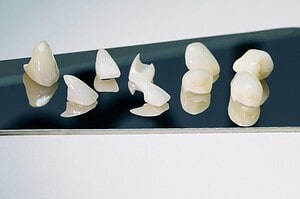 When Are Dental Crowns Needed?
The tooth-shaped crown is hollow which makes it super easy to fit over the visible part of a tooth. There are lots of reasons someone might need a dental crown. Below are some of the situations that may require a dental crown procedure:
To protect your tooth from breaking, especially if you are having a severely decayed tooth. If your tooth is also cracked, you may need a dental crown to hold the part together.

To restore a worn down or broken tooth.

To hold a dental bridge in place

When you have a tooth that is misshaped or severely discoloured

To make a cosmetic modification

To cover a dental implant
What Are The Benefits Of Getting A Dental Crown?
#1: Dental crowns offer the ultimate protection to your tooth
If you have a broken, cracked, or decayed tooth, you can enjoy optimum protection from dental crowns for your teeth having issues. Dental crowns are designed in such a way that they completely cover or cap your tooth or dental implant and are well bonded in place. This, therefore, helps it protect your decayed, cracked, or broken tooth against bacteria that may cause further damage. 
#2: Dental crowns improve eating and chewing
When you lose or damage a tooth, eating and chewing can become very difficult. But over the years, modern dentistry has searched and searched for a way to resolve this via the use of dental crowns and bridges.
So it finally came to a solution as dental crowns have now been made tougher by the reason of the material used to bold these crowns. This hence, allows you to continue to eat your favourite foods with no restrictions whatsoever. 
#3: Looks aesthetically good and natural
Dental crowns are known to be mostly built using a porcelain material that replicates the translucent quality of the enamel of a natural tooth. When you have a dental crown on, no one needs to know it is not your natural tooth.
However, if you need a dental crown, make sure your dentist can create a natural-looking crown. This will ensure that the shading and contours of the crowns are well structured to your liking. We take our time to make sure they fit seamlessly into your smile while you also have a perfect bite. 
#4: It is versatile and can be used to address a variety of dental issues
Depending on your situation, dental crowns can be used to address many types of dental problems. Even if you have a damaged or severely broken tooth, crowns can be used to completely cap them in. for a tooth that has fallen out or can't be saved, a crown can be combined with dental implants to provide an excellent tooth restoration or as a support in a dental bridge.
Also, in a case where you just had a root canal procedure, crowns can be used to stabilise a tooth to protect it.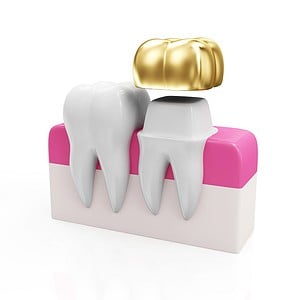 #5: They are easy to maintain
Compared to other forms of tooth restoration procedures, dental crowns seem to be easier to maintain. It doesn't require any special care more than the usual care you give your normal teeth. You don't have to visit the clinic often, and there are no restrictions on the type of foods you eat with dental crowns.
However, simply because a tooth is crowned does not make the tooth protected from gum disease or decay. 
Therefore, you will need to practice good oral hygiene, such as brushing at least twice a day, daily flossing – especially around the crown and rinsing the mouth with mouthwash at least once a day. This is why we recommend you visit our hygienist to maintain your crown work.
#6: They are durable 
It is interesting to know that dental crowns last between 5 and 15 years. These crowns are durable and long-lasting, depending on the amount of wear and tear the crown faces daily, as well as how well you follow good oral hygiene.
The longevity of a dental crown also depends on some of your personal daily habits, such as clenching or grinding your teeth, using your teeth to open packaging, biting fingernails, or chewing ice. It is advisable to avoid these habits for a long-lasting crown.
#7: High success rate
Treatment with dental crowns has been recorded to have a high success rate whether used with other restoration treatments or used alone. A series of studies have been conducted to prove that fact. It s a great investment in your oral care when choosing cosmetic treatment options.
Bottom Line
Do you feel self-conscious about your missing or damaged tooth? Your teeth are important for your smile, the way you talk, and the way you eat daily.
Having a complete set of strong, healthy teeth adds to your quality of life and helps you feel your best. If you have a lost or damaged tooth, a dental crown can help provide an ultimate restoration that will replicate your natural teeth while also providing support and protection for the tooth. 
Contact our friendly team on 01512581968 or why not request a call back by using our Contact Form now.