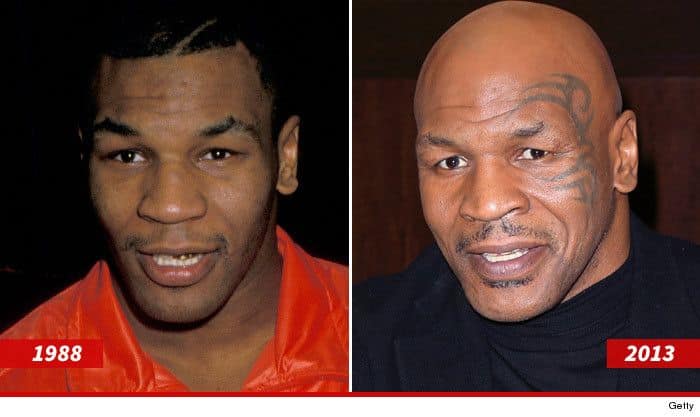 Celebrities That Have Had Composite Bonding & Veneers
Here Are 12 Celebrities That Have Had Composite Bonding & Veneers, not just in Liverpool
When you see many Hollywood stars with their big white teeth in perfect alignment, and a great smile that draws you in, you would never believe many of them didn't always have those beautiful signature choppers. Think of someone like Tom Cruise, one of the first things you would probably remember about the actor is the perfect appearance of his teeth.
Well, Cruise doesn't have those sets until he started his career as an actor. Cosmetic dentistry procedures are doing great wonders for our celebs today.
Of course, great-looking teeth are very important for singers, actors, politicians, and even athletes. Whether trying to land a starring role in a film or run for mayor, they need to have a memorable, trustworthy smile in their field of work.
Are you wondering how many celebrities actually got teeth transformation, especially through composite bonding? You will be surprised there are lots of them.
Here are some celebs that have had composite bonding give their smile a great boost. You probably won't recognize them without those star-worthy smiles.
Celebs That Have Had Composite Bonding
#1: Tom Cruise (Actor)
Tom Cruise is one of the famous names in movies history. Think of his great movies like "Mission Impossible," "Top Gun," and "Risky Business". But only a few people know that this popular screen icon did not start his career with those amazing sets of teeth. Check his first movie, "The Outsiders" to see his discolored, out-of-alignment teeth.
However, Cruise has undergone a number of cosmetic dentistry since his first movie, including straightening and whitening his teeth. Recently, Cruise has also added porcelain veneers to the list. That's what has given him the million-dollar smile he has today.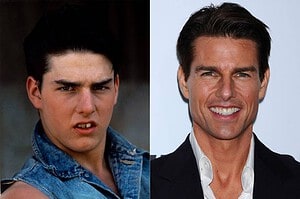 #2: Demi Moore (Actress)
Demi was the Ghost actress that had every man drooling. But Demi doesn't have those spectacular set of pearly whites in her 50's. A decade ago, Demi More's teeth looked yellowed and aged. After exploring various dentistry options, Demi finally settled for veneers. She had her natural teeth replaced by composite bonding and they are now a lot straighter than they used to be.
#3: George Clooney (Actor)
Goerge Clooney is another movie star that has benefited from cosmetic dentistry. During his first movie, Facts of Life, George Clooney was still with his old natural teeth – but they were not that appealing on the screen.
But today, George has one of the best smiles in the industry – thanks to his dentist who recommended that he get his smile improved with composite bonding.
#4: Miley Cyrus (Actress and Singer)
This popular singer and former actress didn't get extensive work done on her teeth, but the work she did get done had a dramatic effect on her appearance. During the Hannah Montana days, her slightly crooked teeth added to her innocent teen charm then.
But she's gotten more sophisticated now with age – thanks in large part to a beautiful set of veneers that leave her with a gorgeous, straight, and sparkling smile. Her new choppers have now become part of her signature tongue-out look.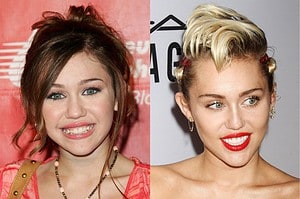 #5: Jim Carrey (Actor)
If you have seen movies like The Mask, Pet Detective, and many other movies, you would know Jim Carrey. But did you know the popular funnyman Jim Carrey had a chipped front tooth? The actor covers his chipped tooth with a porcelain veneer, helping him get a picture-perfect smile as you see on the screen.
However, Jim Carrey will never seize to amuse his fans as he occasionally removes the bonding just to make them laugh. He also pledges to leave it off for the upcoming Dumber sequel.
#6: Morgan Freeman (Actor)
Morgan Freeman is arguably one of the best actors of his generation. But at one time, this now legendary actor once had crooked teeth which limited him so much in his career.
Thanks to cosmetic dentistry procedures like composite bonding and some more, Morgan was able to get his teeth whitened and the gap in the middle taken out. He looks much younger now and with a more perfect smile – this, of course, has helped him land different movie roles.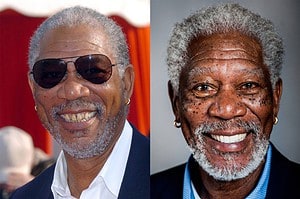 #7: Cher Lloyd (Singer)
Cher Lloyd got her way to the limelight as a contestant on the British series. But while her voice was pitch-perfect, her smile was not. In fact, at some point in her career, particularly after performing at the Bloomingdale's Glendale Gala to benefit VH1 Save The Music Foundation, she told a magazine how much she hated her teeth and said they always make her look like a rabbit.
But the celebrity singer had her teeth brightened and have the small gap in front fixed by composite bonding, which came as a boost to her music career.
#8: Nicolas Cage (Actor)
Nicolas Cage is one of the most popular actors out there with a unique personality. To get into character for the 1984 film Birdy, Cage actually had two of his teeth pulled. But when the actor got his feet in the limelight, getting more lead roles, he knew he had to do something about his disheveled-looking teeth.
Cage got a full set of veneers, and that has done a great wonder to his smile, and of course, to his career, too.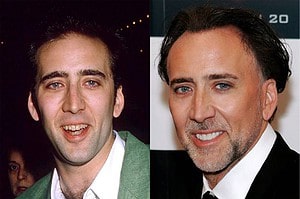 #9: Victoria Beckham (Singer and Fashion Icon)
There is a reason Beck is nicknamed Posh. She is a member of the Spice Girls popular for her style and fashion sense. But Beckham's old teeth were nothing close to posh.
She used to have uneven spacing and wide gaps. She eventually went for teeth straightening and composite bonding before she shot to fame in 1990's in the all-girl group.
#10: Hilary Duff (Actress and Singer)
One of the things this popular singer is known for is her beautiful smile. But when Hilary Duff was a Disney child start, her teeth were nothing close to perfect until she decided to replace them in 2009 when she fully transitioned to singing. While in a concert, she got her tooth chipped on a microphone.
But instead of just fixing her chipped tooth, Hilary Duff decided to upgrade to a full set of veneers, and that transcended her smile in the most amazing way.
#11: Mike Tyson (Boxer)
It's okay not to expect a boxer to have a good smile, but even at that standard, Mike Tyson was falling short. There was a time that the boxer wore gold caps on his front teeth with noticeable gaps there.
But now, Tyson has smaller teeth and they are now closer together than they have ever been – thanks to composite veneers who helped transformed his smile.
#12: Emma Watson (Actress)
Although the actress didn't have a bad smile, she did have some noticeable chips on her teeth and the yellow colors of her pearls aren't that appealing. In fact, she had to wear fake teeth on the set of Harry Potter. And that was when she made up her mind to change her smile. Today, Emma Watson shows off a set of perfectly straight sparklers due to veneers.